Causeway and Glenariff
We've been asked on a few occasions for the meaning behind the name of our two deck options, Causeway and Glenariff, so we thought we would answer those questions here.
Both stem from our commitment and pride in where we come from. From our use of local suppliers, our reinvestment in our vehicles and our commitment to the principles which have driven the business for the past 25 years, we have always sought to remain grounded and inspired by our roots.
The Unique Causeway Coast
The signature Causeway deck is inspired by the unique causeway coast. The sweeping patterns through the deck are reminiscent of the sea washed cliffs you can find near the likes of Dunluce Castle or Torr Head. The area itself is named after the infamous Giant's Causeway. A stunning volcanic rock formation with a rich history.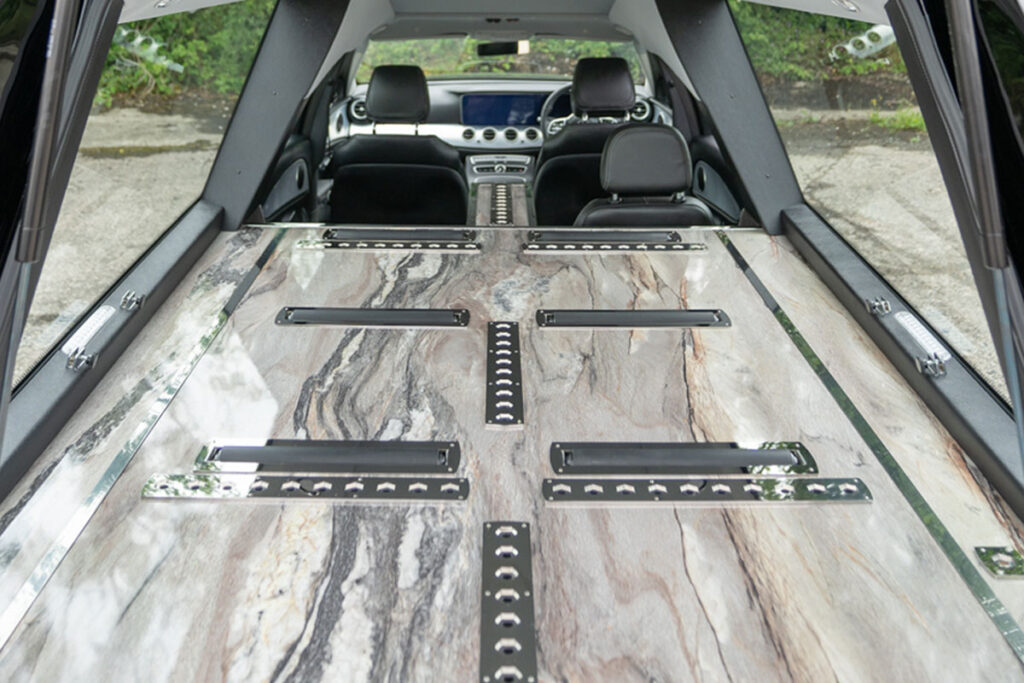 Legend says that the giant, Fionn mac Cumhaill built a causeway between Northern Ireland and Scotland in response to being challenged to a fight by Scottish Giant, Benandonner. However, after realising that his foe is much bigger and stronger than he, mac Cumhaill runs back to his home and disguises himself as an infant. When Benandonner arrives and discovers the "baby" he flees in terror at the thought of how giant the father must be, and destroys the causeway as he goes, leaving behind only the remnants you can see today.
The Queen of the Glens
The Glenariff deck is the name given to the wood finish option. Glenariff is an area in County Antrim known as "The Queen of the Glens" for its beautiful scenery.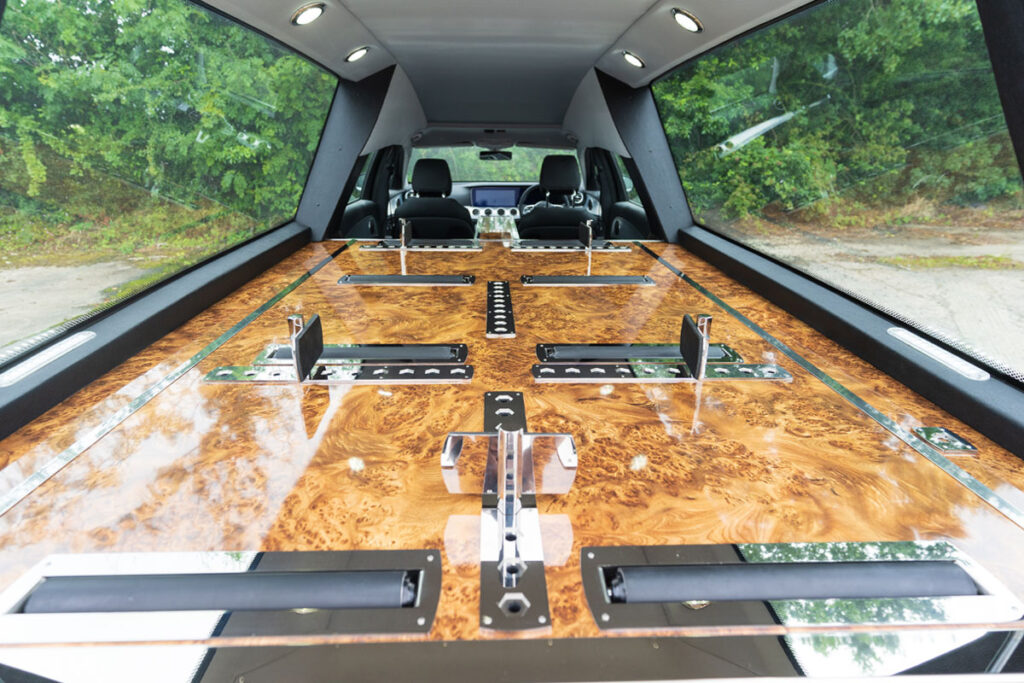 At Glenariff Forest Park there are a number of trails, through waterfalls, coniferous woodland and a variety of recreational activities. A hive of wildlife, the Forest Park is a designated National Nature Reserve and it's a must see for views of the sweeping glen down to Waterfoot Beach. Just a 30 minute drive from our factory, it makes a great day out for anyone who wants to combine a business day with pleasure.
A little piece of Northern Ireland
With these links to our local area in each of our vehicles, it means that no matter where you're from, Galway or Jamaica, Manchester or Sri Lanka, there is always a little piece of Northern Ireland in every Quinn hearse.