6 Whole Years
It's been 6 whole years since the last edition of the Funeral Times Trade Show and we can't wait for the latest edition at Leopardstown Pavilion. It promises to be an exciting exhibition with representatives from all different aspects of the funeral sector.
Quinn Hearse and Limousine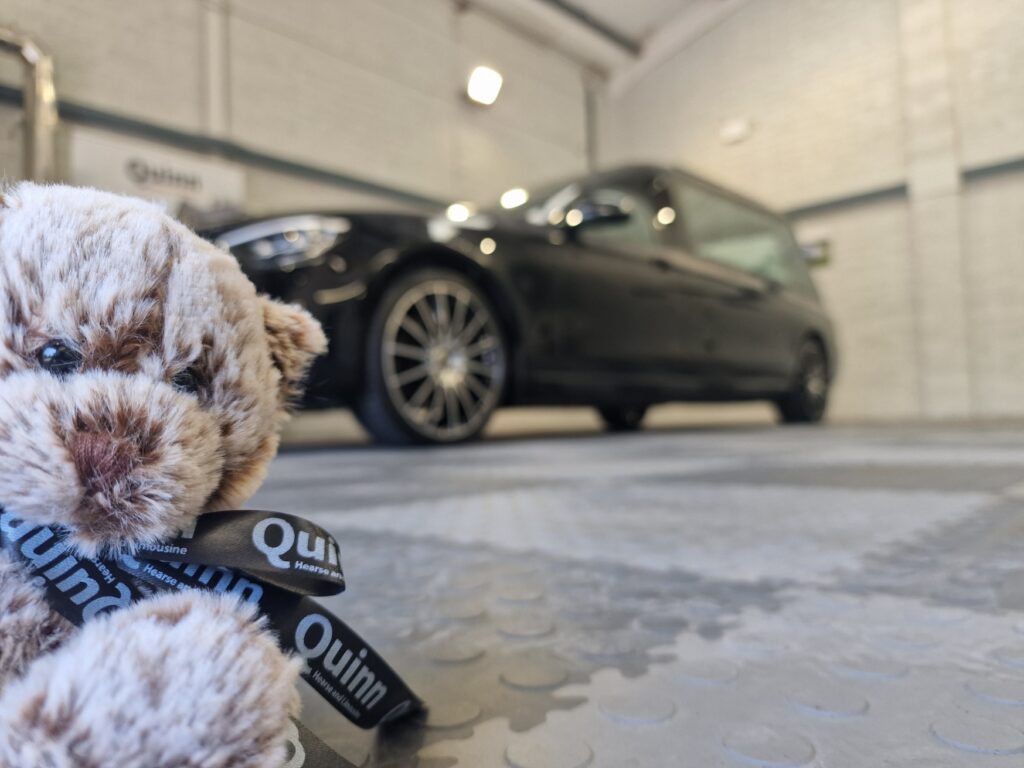 We'll be bringing vehicles to stand G5 inside, as well as having a spot outside for viewing.
Mercedes Hearse
Our supremely successful Quinn Mercedes Hearse, first unveiled at the Funeral Times Trade Show 2017 will be available to see in both 5 door and Limousine versions. A crowd favourite, these vehicles are renowned for their stylish design, retaining the sleek look and feel of the Mercedes Benz E Class, as well as adding our signature Quinn finish.
Passat hearse
We'll also be bringing both 3 door and 5 door versions of our Passat hearse.
They've taken off in style since their introduction in 2020 and have proven to be a superb option for funeral directors. The 3 door version in particular is an agile hearse for navigating country roads and rural areas, while still providing a respectable centrepiece for funerals.
---
Duffy Coachbodies
Duffy Coachbodies will also be exhibiting at the Funeral Times Trade Show 2023. They're expected to bring their 5 door hearse and Limousine based on the W213. A long time contributor to the funeral sector in Ireland, they always give a quality contribution to these exhibitions.
Coleman Milne
Coleman Milne have secured a stand for the 2023 edition of the FTTS. Many will be intrigued to see their new hearse and limousine based on the Ford Mustang Mach E. At almost 21 feet long it is one of the largest hearses on the market and they'll surely be hoping to introduce the all-electric vehicles into the Irish market
Pierce Coachbuilders
Pierce Coachbuilders are taking a step into the exhibition for the first time. Recently converting donor vehicles including Mercedes, Skoda and Ford they'll be hoping to woo funeral directors with an in person demonstration of their build quality and finish.
Wilcox Limousines
Wilcox Limousines will also be exhibiting, rounding off the vehicle suppliers. Not long after celebrating their 75th anniversary, they have a large selection of vehicles to choose from, and it will be interesting to see which they decide to bring with them. From their Nissan Leaf option, to the Bentley Flying Spur, undertakers will be looking on expectantly for what they have in store.
---
With a wide range of things to see, it'll be easy to lose hours at a time in Leopardstown Pavilion.

See us at stand G5 to have a chat and view our latest hearses and limousines.