Building a Hearse in the 20th Century
Following on from our previous post, coachbuilding all manner of vehicles became commonplace through the first half of the 20th century. Many car companies built chassis' for other companies to then develop and fit bodyshells to, leading to a really interesting variety in motor vehicles throughout the country. These were ash framed, with aluminium body panels shaped to the exterior.
Saloon Hearse
It was in the late 20s and early 30s where the "Saloon hearse" became the accepted style, with companies such as John Marston, Woodall Nicholson and Simpson & Slater constructing hearses very similar to what we see in style today.
Manufacturing Hearses post war era
The post-war era saw a movement from car companies towards unibody design, cutting out the secondary coachbuilders. Coachbuilding gradually became the domain of buses and special purpose vehicles. It meant that those needing to manufacture hearses had more work in their conversions. Things began to streamline with Daimler and Ford becoming the base vehicles of choice for hearses, although the Austin marque from BMC was still popular, and Rover was chosen by some as well.
Coachbuilders in the 1960's
In the 1960s, coachbuilders in the funeral industry began to use composite materials for the outer body panels and gradually over the decades, fibreglass replaced aluminium and the ash frames got replaced by steel.
Hearse building nowadays
Nowadays the basic principles for building a Hearse aren't too far removed from where we started. Materials have improved, electronics and mechanics have brought new technology into the vehicles. Manufacturing processes have developed and streamlined, but the principles of before still remain.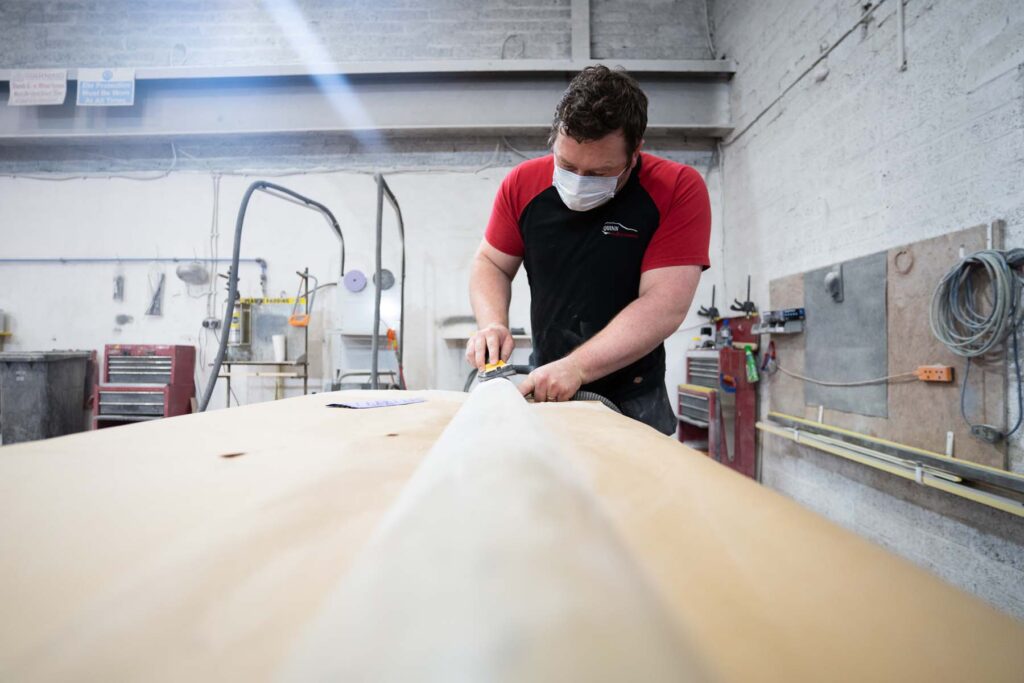 ---
If you'd like to view our factory and book a tour, including the first hearse we ever built back in 1995, contact us on +4428 2582 2525 or email patrick@fearghasquinn.com
---