For a Dignified Final Journey
Based on a Volkswagen Passat, these hearses are truly unique in their design. Using state-of-the-art CAD and CAM technology, the new Passat will continue the evolution of Quinn vehicles. An array of choices includes vehicles in petrol, diesel, hybrid and all-wheel drive.
Designed with rural funeral services in mind, this hearse is perfectly suited for tough winding roads that can be difficult for bigger vehicles. An agile, versatile, and practical hearse, the 3 Door Passat is perfect for undertakers throughout Ireland.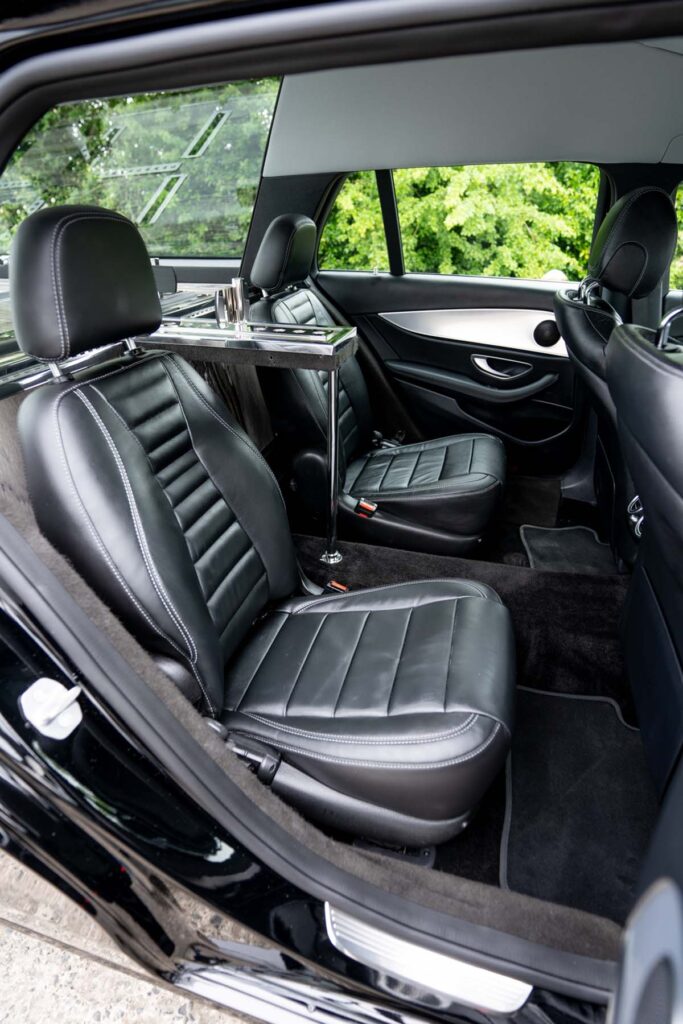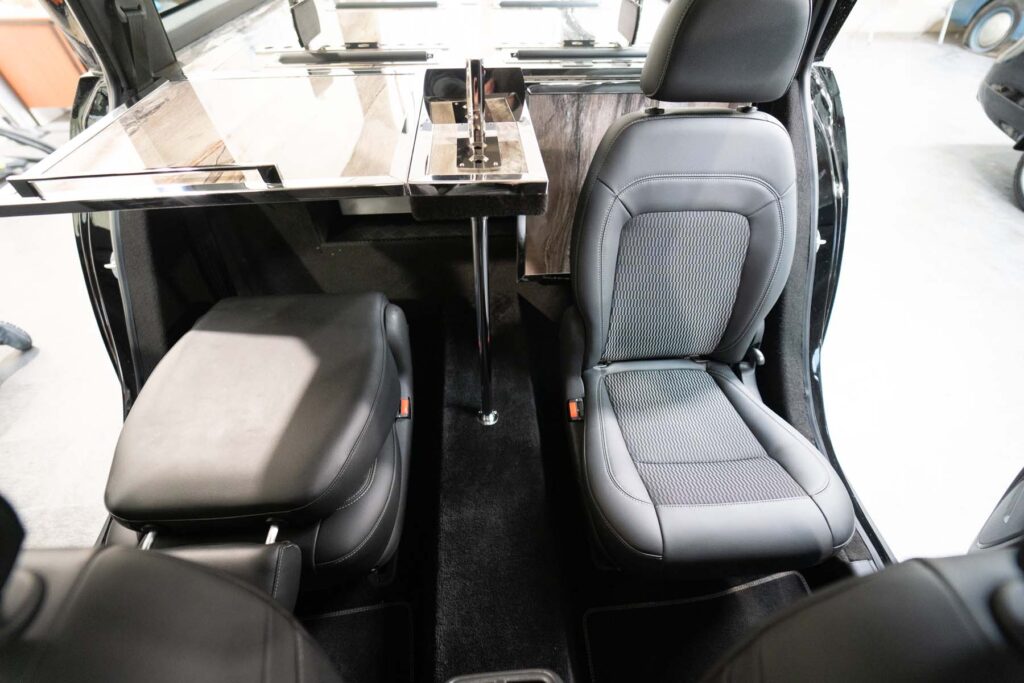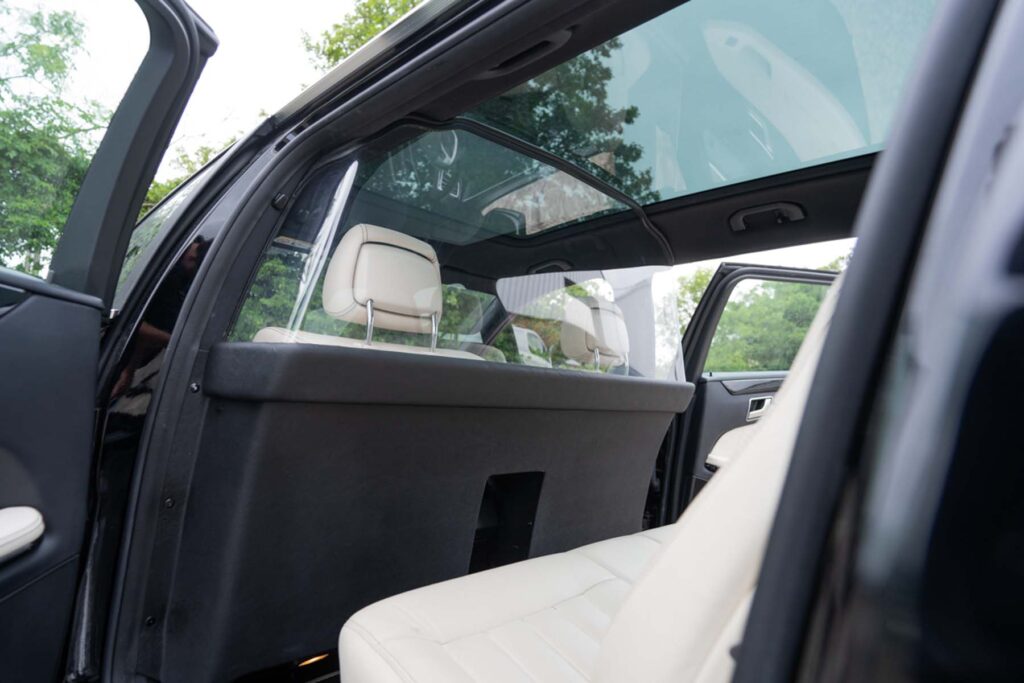 Hygiene Partition for Limousines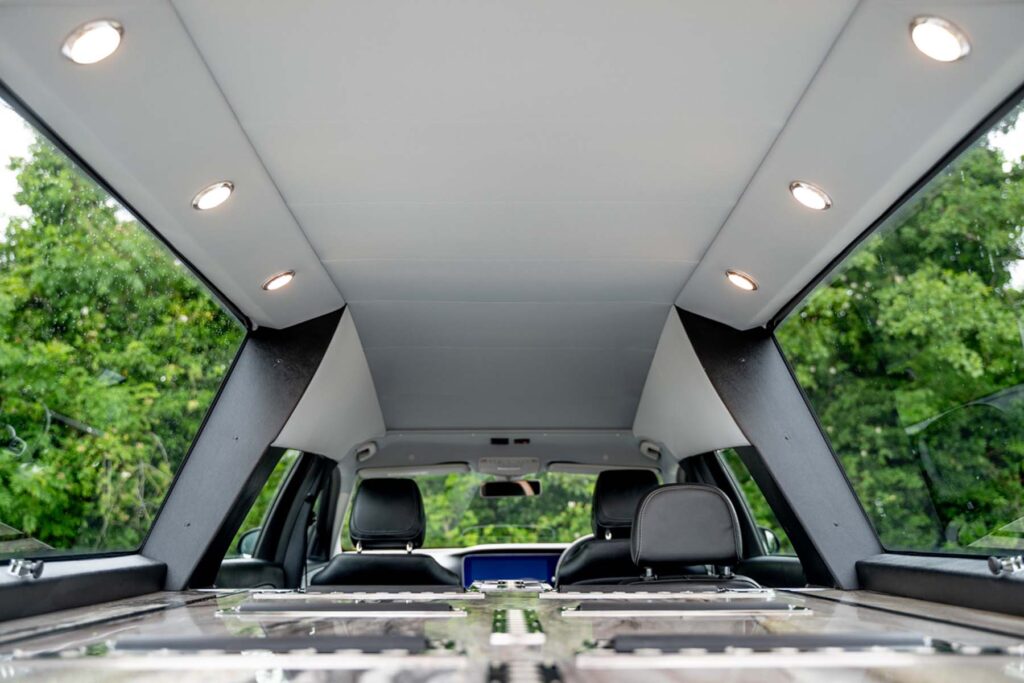 Choice of LED Interior Lights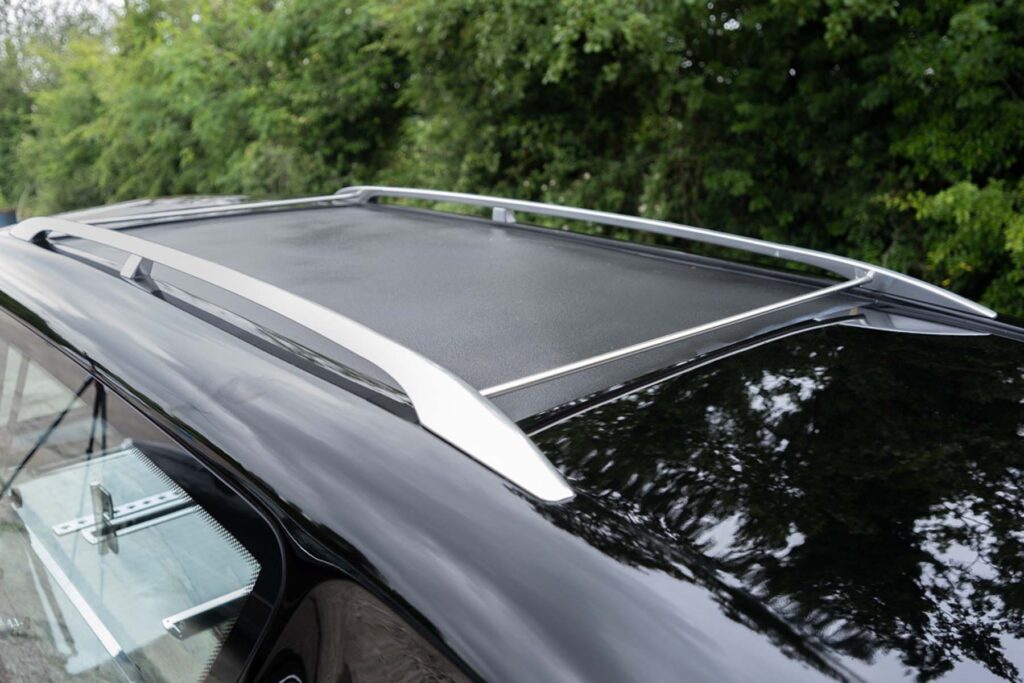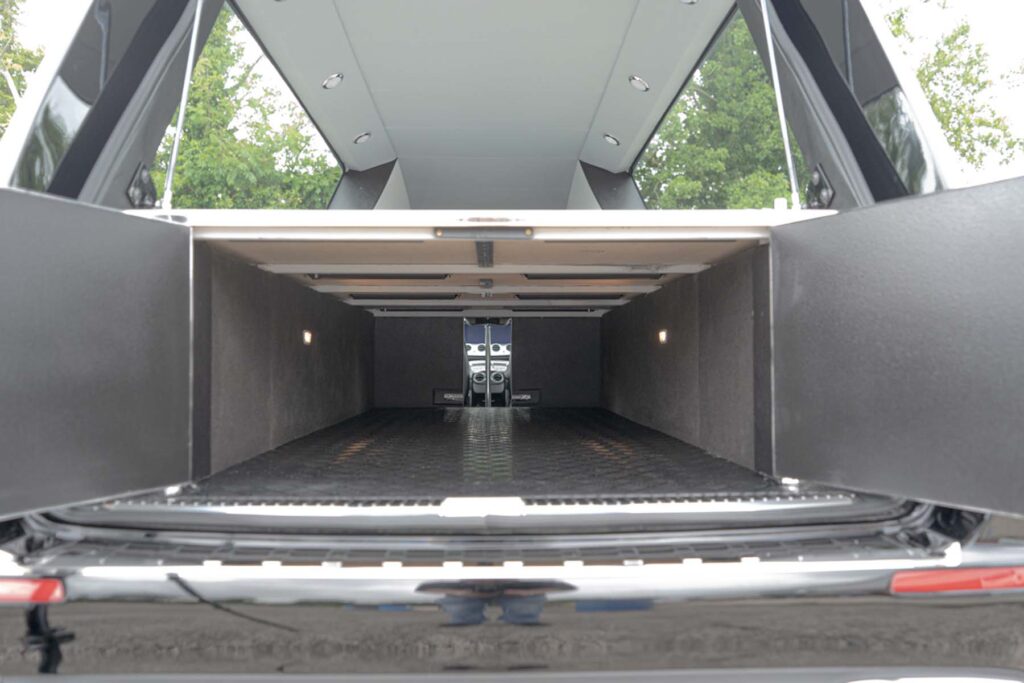 Fully furnished underdeck