Exciting Announcement
Quinn Hearse and Limousine are delighted to announce that we will be launching a new range of hearses and limousines in 2021. Based on the Volkswagen Passat, these will be a unique offering into the UK and Irish funeral sector. The range will be available in 3 Door, 5 Door and Limousine versions with petrol, diesel, hybrid and 4×4 options too. This is the first time there has been such an affordable array of choices for funeral directors in the British Isles and we're proud of the work that has gone into providing the opportunity for the industry.
---
Why a Volkswagen Hearse?
In late 2020 we realised there was a need in the UK and Irish funeral sector for a reliable, affordable selection of vehicles. We spent a number of months, zoom calls and cups of coffee researching car markets for the best fit for our project. While a few options stood out, we eventually settled on the Volkswagen Passat. It was for several reasons. Not only is it an affordable vehicle to purchase, but it's also easy to run, easy to maintain and comes with a reputation for reliability. It also has a design which lends itself well to extending the chassis, making a stylish hearse or limousine easy.
---
The Design
Using state-of-the-art CAD and CAM we have developed a vehicle and a build process which makes this one of our most forward-thinking vehicles yet. Complete with new tooling and cutting edge composite technology, the Passat range is at the forefront of advanced manufacturing.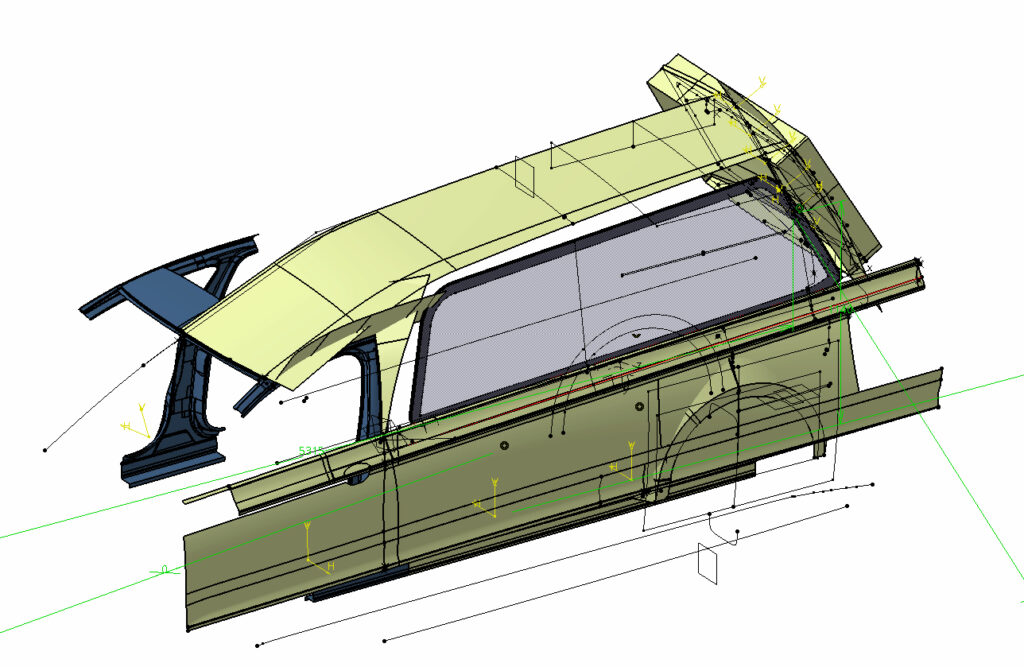 ---
The 3 Door
Available to order now is the first instalment of the series. Designed with rural funeral services in mind, this vehicle is perfectly suited for tough winding roads that can be difficult for bigger vehicles. An agile, versatile, and practical hearse, the 3 Door Passat is perfect for rural undertakers throughout the British Isles. Keeping that signature Quinn look and feel, we are proud to have blended the traditional with the innovative to provide this stunning new hearse to the market.
---
What's next?
Over the coming months we will reveal the Limousine and 5 Door versions which will be an incredibly affordable fleet option. Exciting times lie ahead at Quinn's and stay tuned to our social media pages and website while we keep you updated with everything coming up.
---