At Quinn's we provide quality hearses and limousines for funeral directors throughout the UK and Ireland.
Mercedes Limousine
If you are seeking a new Mercedes limousine for sale, you will be doing some research on what options and features you would like from the vehicle. Here, we have put everything in the one place so you can make the best decisions you can for your business needs.

Middle Doors
As standard, our 6 door limousines are built with stylish middle doors reflecting the functionality and style of the original Mercedes Sedan. We use original Mercedes door handles, locks and door furniture to ensure that your middle door operates as it should. The GRP skin is reinforced with mild steel to offer side impact protection in the event of an accident, with all sensors and safety features intact. The additional glass is fully tempered safety glass, and colour matched with the tint of the original car. We take pride in the fact that the middle doors are the real deal.

Safety
Each vehicle from Quinn's comes fully type-approved meaning that you have peace of mind when it comes to the safety of you, your staff and passengers. As noted above, sensors and airbags operate to the high standards set by Mercedes, adjusted for the extended chassis. Suspension components are upgraded for the additional weight and our rigorous quality control ensures that each limousine is engineered with longevity in mind. The middle bench seat is equipped with 3-point seatbelts for each passenger to further assure the safety of mourners.

Middle seats
Our limousines are fitted with a fully functional middle bench seat with upholstery matching the original E Class. The adjustable bench position means maximum safety and comfort both in the middle and back rows.

Strobe Lights
Hidden behind the grille are the emergency strobe lights. Flashing in amber and white with a variety of patterns, this allows you to forewarn traffic of the oncoming funeral cortege, a must in dull or rainy days in winter.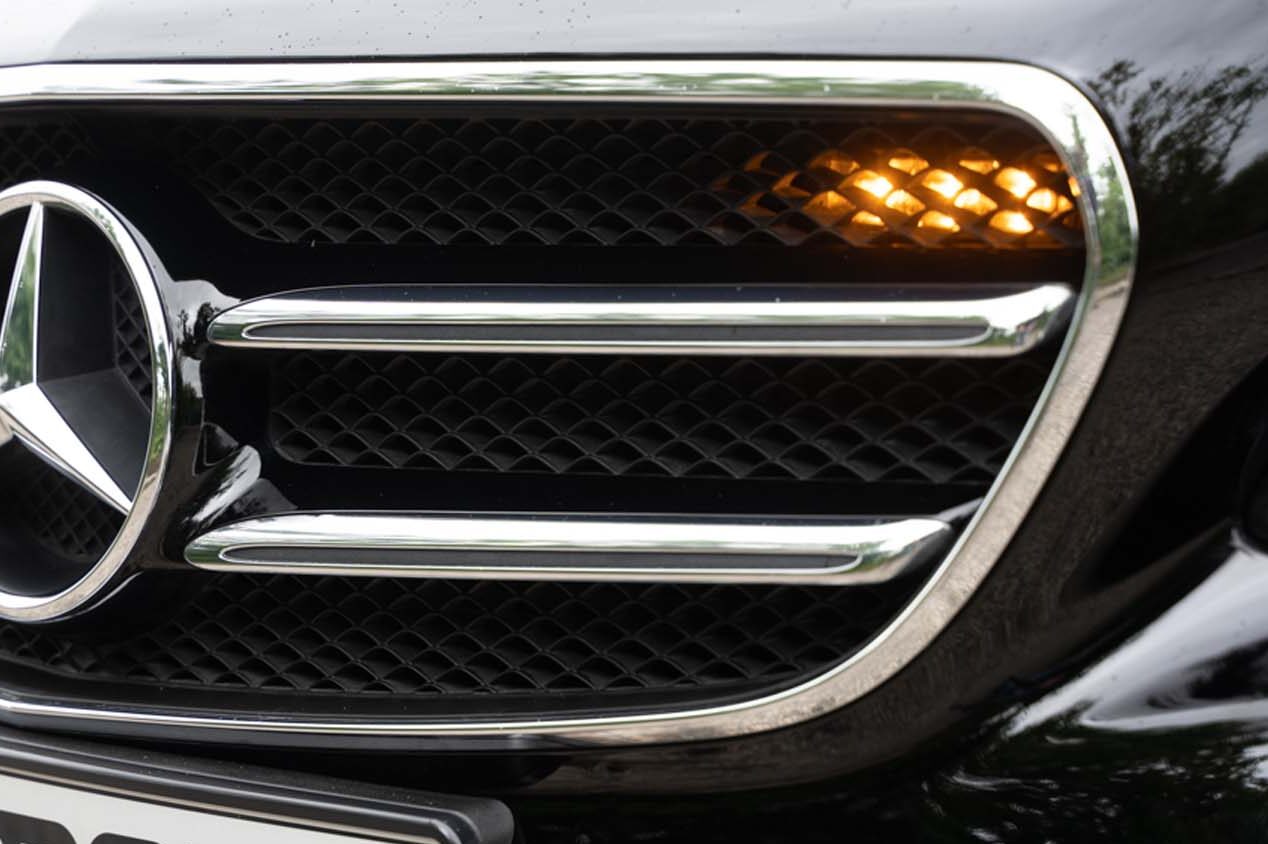 Drive comfort
The E Class Limousine retains all the comfort and smooth driving capabilities of the Mercedes saloon. With reversing cameras, parking sensors, cruise control, touch screen dashboard with smart phone mirroring, it really is the premier option for funeral directors.

Hygiene Partition
During the Covid-19 pandemic, a retro-fit hygiene screen option became incredibly important. Our offering retains the style of the vehicle interior, maintaining the safety features necessary to keep mourners and driver separate. While it looks like a permanent division, it can be easily removed if and when necessary.

So give us a call today at Quinn Hearse and Limousine, and see how we can find a solution for your needs.