The Idea
In 1994, Fearghas Quinn, then the proprietor of Clady Auto Body, had the idea of building a hearse. His father, Vincent, was a local businessman in Moneyglass. He owned a pub, a funeral directors and a car repair garage. Fearghas and his brothers worked in various roles in the garage and became known for having the skill to tackle extensive damage to vehicles, and the imagination and invention to make ambitious conversions to cars for use in motorsport. Fearghas and his brother also worked as undertakers in a number of high profile funerals throughout the 70s and 80s. In the early 80s, the brothers worked together to build Vincent a hearse to use for the funeral business and it was a mildly successful endeavour.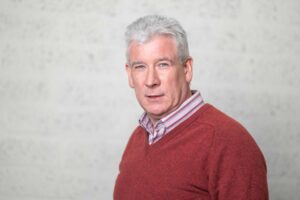 The conversion of a Ford Granada
By 1994, the increasing pressure, and decreasing margins at crash repair led Fearghas to think about revisiting his and his brothers' project from before. Over the course of 12 months, he and his staff worked on the conversion of a Ford Granada.
"It was very difficult in the beginning" recalled Fearghas. "I had an idea of what the finished product would look like, and we had the skills in bodywork to be able to build a modern looking hearse, but when we really got started, there was so much more to it."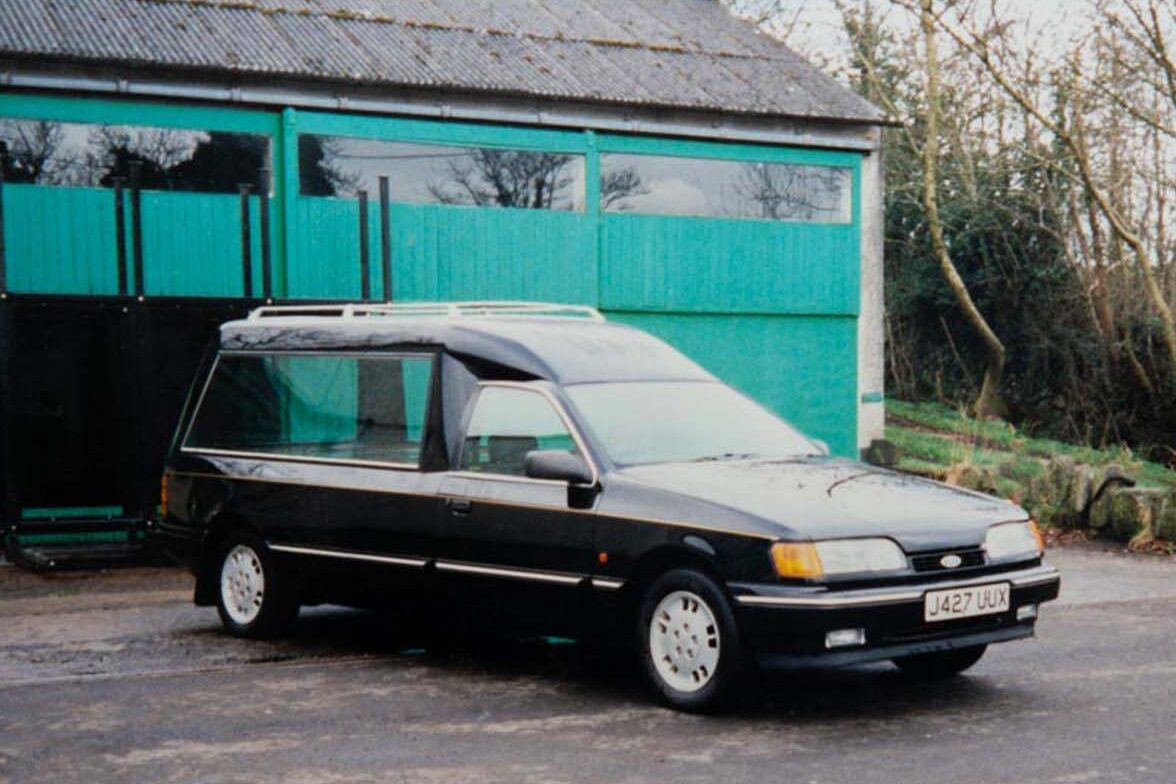 In a world before "The Internet"
One of the major obstacles was sourcing components. In a world before the internet boom it was very difficult to find out who could supply certain parts, especially for such a niche industry.

"We were the only people in Northern Ireland attempting this, and that remains the case today. Understandably, other coachbuilders weren't too keen to give away trade secrets and we couldn't just google "hearse deck parts" or "wreath racks for hearses" so we had to really think outside the box. Even when we did find suppliers, they weren't too keen on selling to us. I suppose they had seen their fair share of cowboys having a go at a hearse, but we were determined not to fall into that category." One thing in particular stands out. "We had to buy 2 mangles, the type they use for fabric. We took the rollers off those and used them on the deck! But really, everything was a struggle. Deck fittings, roof linings, even interior lights. We had to travel the length and breadth of the country to get supplies."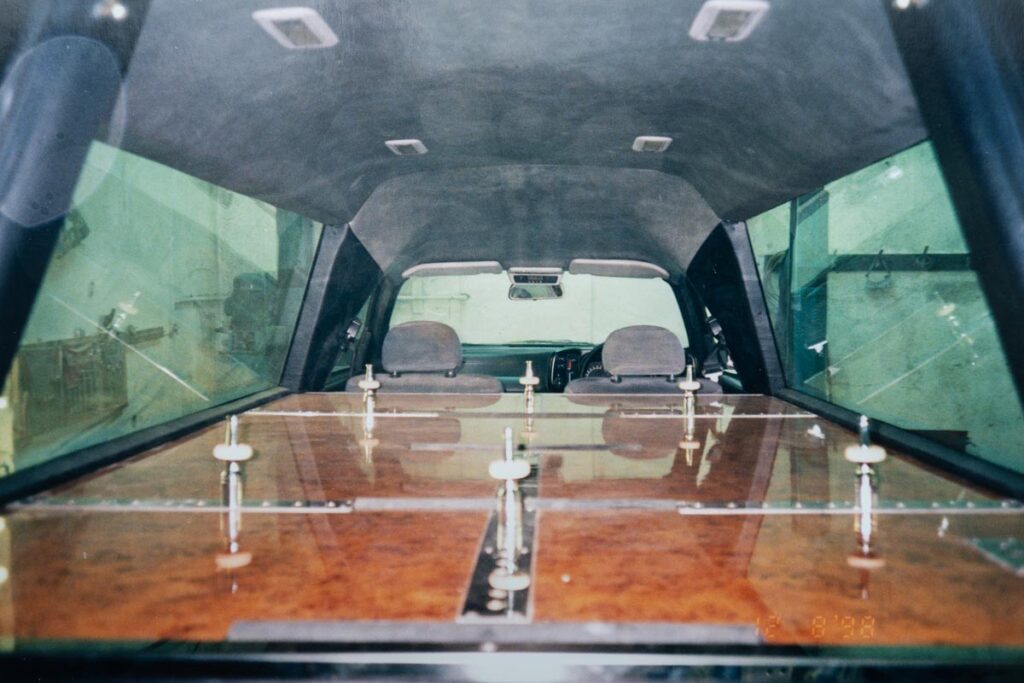 Autotrader
Eventually, with a lot of effort, they succeeded. In 1995 Fearghas Quinn and his 2 staff members had completed their hearse conversion. But now, he had to look at how he was going to find a buyer. Coming from the car trade there was an obvious route.
"Autotrader" said Fearghas. "We advertised there, and sat by the phone hoping that there would be some interest." And it didn't take long before there was. "I sold the vehicle 3 times. Nicky Doran from Kilkeel came, saw and bought the car. He very kindly agreed to let me keep it for 2 weeks to show other people who were interested, and I told another two funeral directors that I could build them one exactly the same."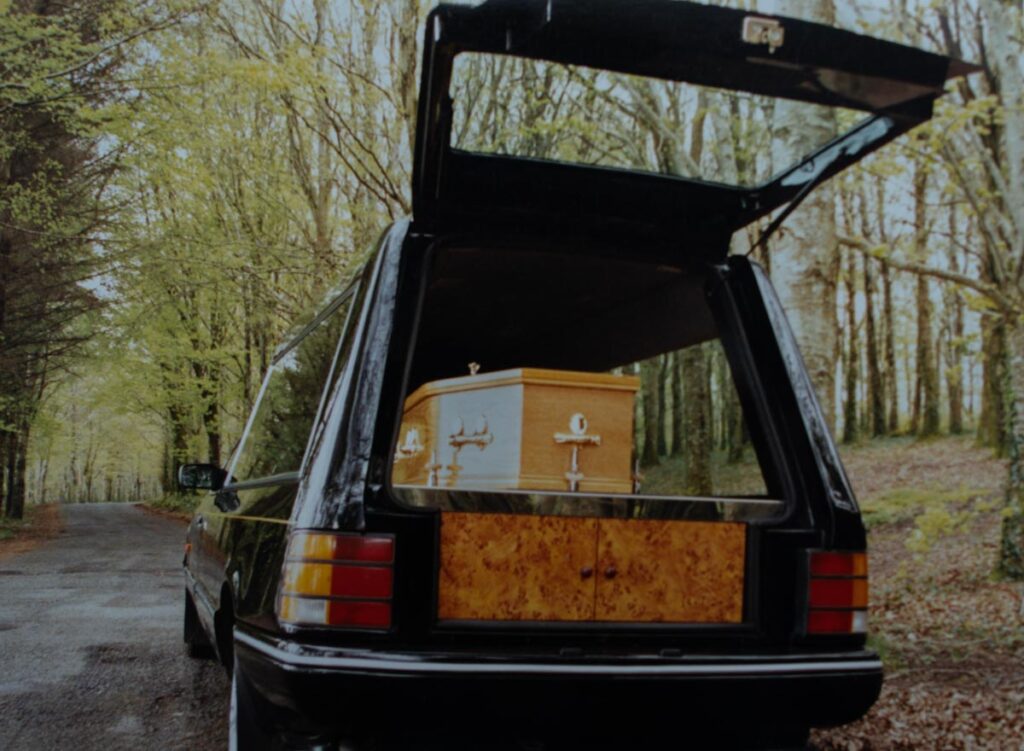 Things Took Off
From there things took off. From one in 1995, to 3 in 1996 and Fearghas Quinn Hearse and Limousine was established. In 1997 they built 16 hearses.
"It was a big jump. We grew very quickly" said Fearghas "We needed more staff, moved premises, needed to look into marketing. We sold into the rest of the UK, into Ireland and proved to be very popular. We seemed to really hit a niche in the market with an affordable vehicle which allowed undertakers who had previously been running used vehicles to buy a new or nearly new one. This allowed them to grow, and us to grow with them."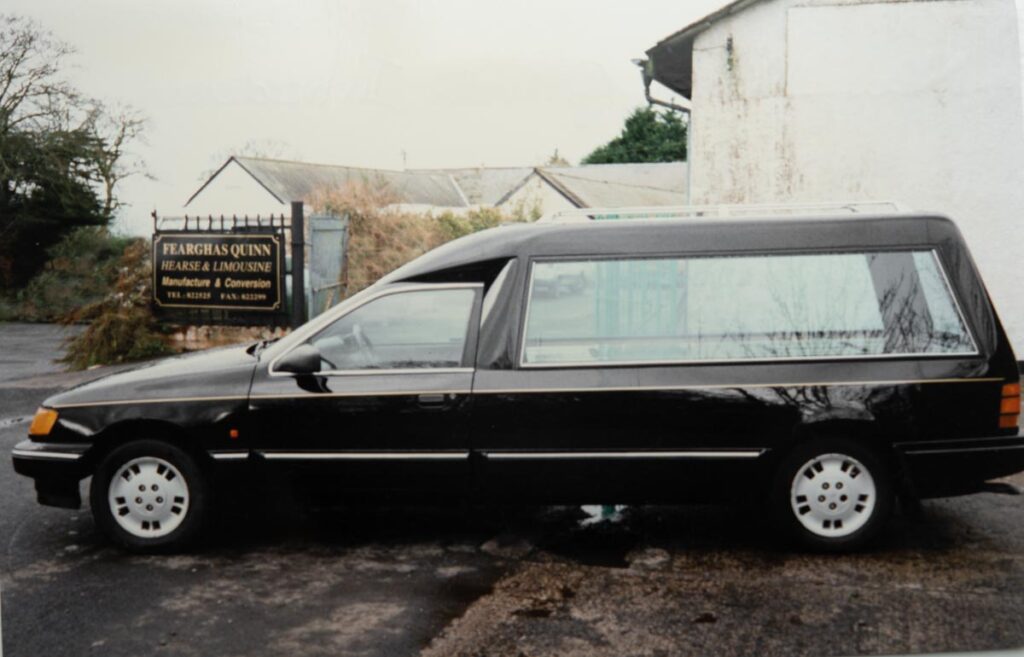 In 2015 Fearghas came across a familiar sight
In 2015 a unique opportunity presented itself. While lazily browsing ebay one weekend, Fearghas came across a familiar sight. A car was being sold for use in a demolition derby style race. Not just any car, but a hearse. And not just any hearse.
"I couldn't believe it, but I was sure it was the very first Granada that we had built 20 years before. I sent my brother to go and look at it, and sure enough, it was the same hearse." Today it sits at the Garvaghy Road premises awaiting restoration. "I will get around to it!" he laughs "but we've been so busy lately. It was great though whenever Nicky Doran bought the 500th vehicle we had built, and we were able to get a photo reuniting him with hearse number 1. It was a really unique opportunity"

25 Years on
25 Years on and Quinn Hearse and Limousine have 24 staff in their premises in Portglenone, selling new and used vehicles in 4 continents all over the world. They have 5 different models of hearse and limousine giving one of the largest ranges of any coachbuilder in Europe.