Here at Quinn's we have been renowned over the years for thinking outside the box when it comes to providing solutions for funeral directors. We've introduced things that were once new and innovative, and have now become mainstays throughout the funeral industry. In your new vehicle, these innovations continue, and we work with each funeral director to find a way to build a hearse or limousine that suits your individual needs.
Bearer seats
Our unique removable bearer seats allow our Vauxhall or Mercedes based 5 door hearses to be incredibly versatile. Fully functional tilt and slide means that they are a comfortable ergonomic seat suited for all shapes and sizes. With a simple pull-strap on the back, the seats can be fully removed if needed, allowing easy storage. Our hinged folding coverboards then can latch into position leaving a full width deck at the front.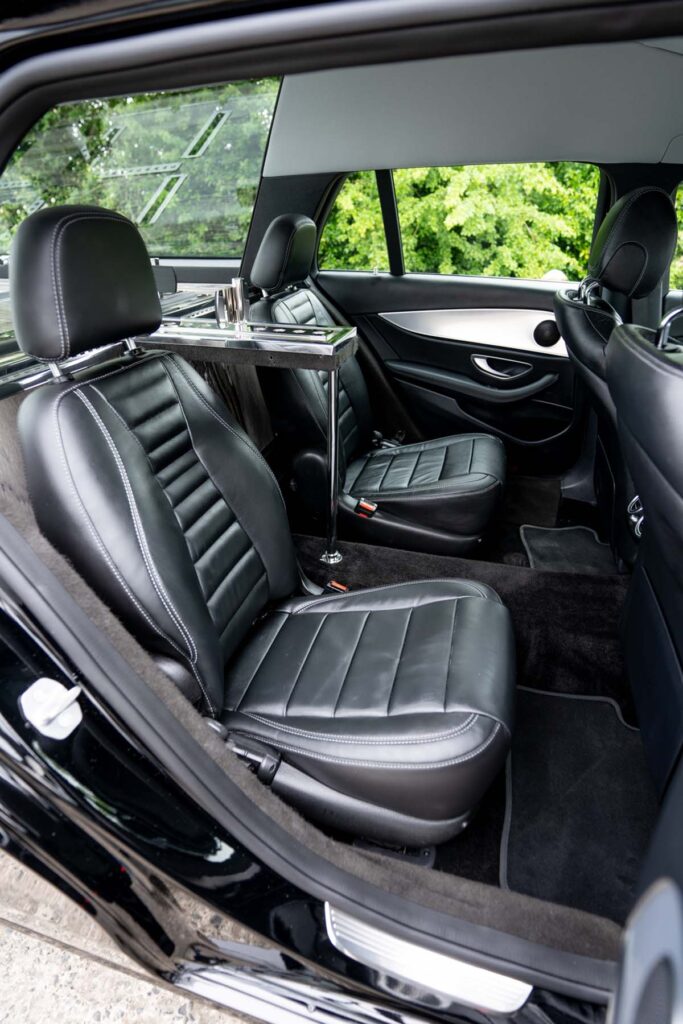 LED Interior Lights
Our traditional LED lighting option are 6 round lamps, with a choice of either warm white or cold white. These prove a popular choice for coffin display. Each hearse comes with nameplate illumination lights, essential in the winter months. Fitted as standard are rear walking lights, meaning that even in the dullest of weather, the funeral cortege can follow the hearse safely. We also offer bespoke lighting options on request, to further personalise your vehicle. Just ask for more details.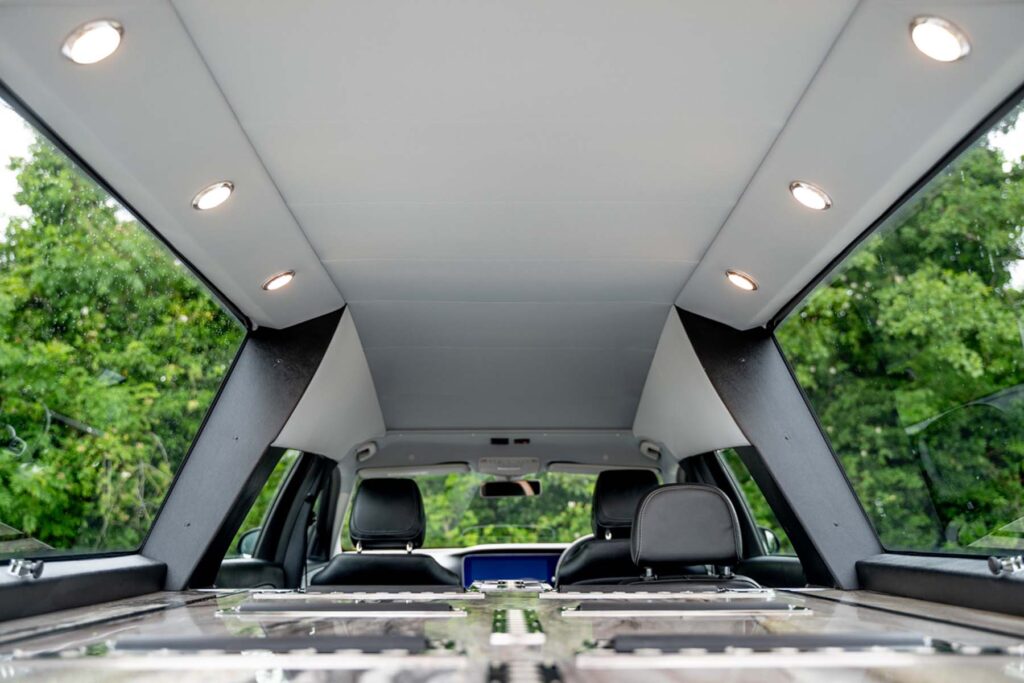 Front Strobe Lights
Since we introduced front strobe warning lights on funeral vehicles a number of years ago, it has since become almost an industry standard. Available in white/amber combination, and also in other colours on request (such as purple for the North American market) this is a safety feature that has proved a favourite among funeral directors. The strobe lights are a perfect way to notify oncoming traffic to be respectful of the coming cortege.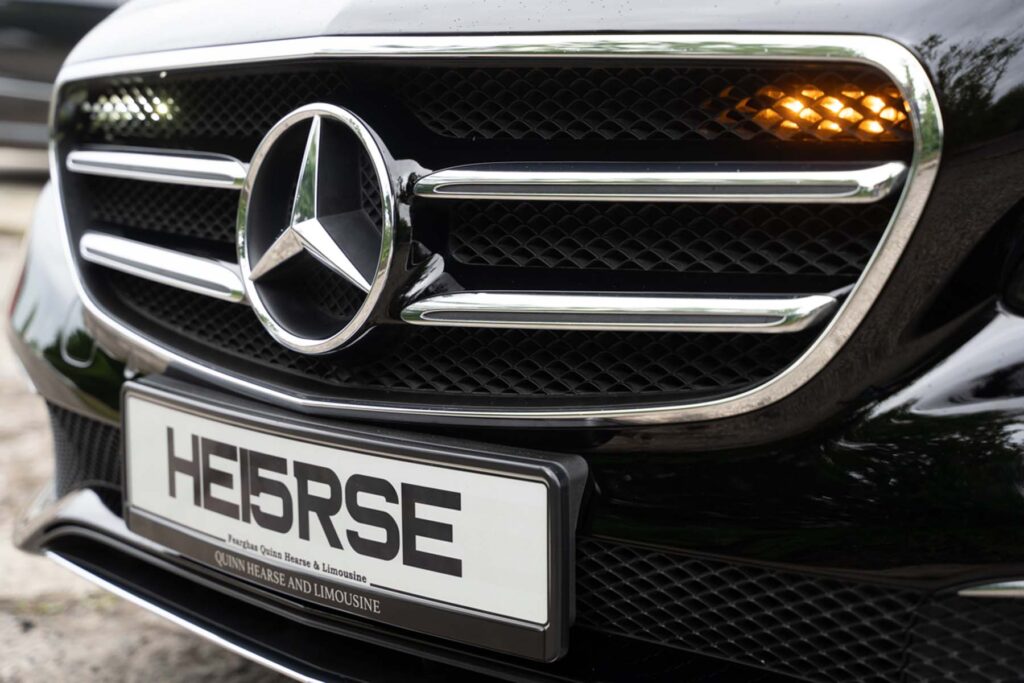 Underdeck options
If you buy new funeral equipment, you will want to be sure that your vehicles have the storage space you need. The standard underdeck option is finished with a non-slip rubber chequer plate surface. This allows for safe storage of stretchers, trestles or biers, as well as other items or equipment you might need for your funerals. If you have the need to transport coffins underneath the main deck, your vehicle can be fitted with rollers and secure coffin pins in the underdeck as necessary. Another option for many is a slide-out drawer. Developed in 2007, this has proved to be a popular option in the funeral sector. Defined by their robustness and weight-carrying capabilities, the slide-out drawer makes storage of equipment easy. You can also mix and match from the above, with an umbrella drawer alongside a standard finish underdeck for example. This allows even more flexibility in defining what your hearse can do for your needs.
Deck
The centrepiece. When getting your vehicle built you have a range of options for your deck. From custom heights, double deck, choice of rollers and adjustable stops, electric rise and fall, slide out portions, the list goes on. The main choice will be between the two finishes, Causeway and Glenariff [https://www.fearghasquinn.com/whats-in-a-name]. Each one with their own benefits, allowing you to fully customise what you need from your vehicle.
So give us a call today, and see how we can find a solution for your needs.