- Quality Coachbuilders -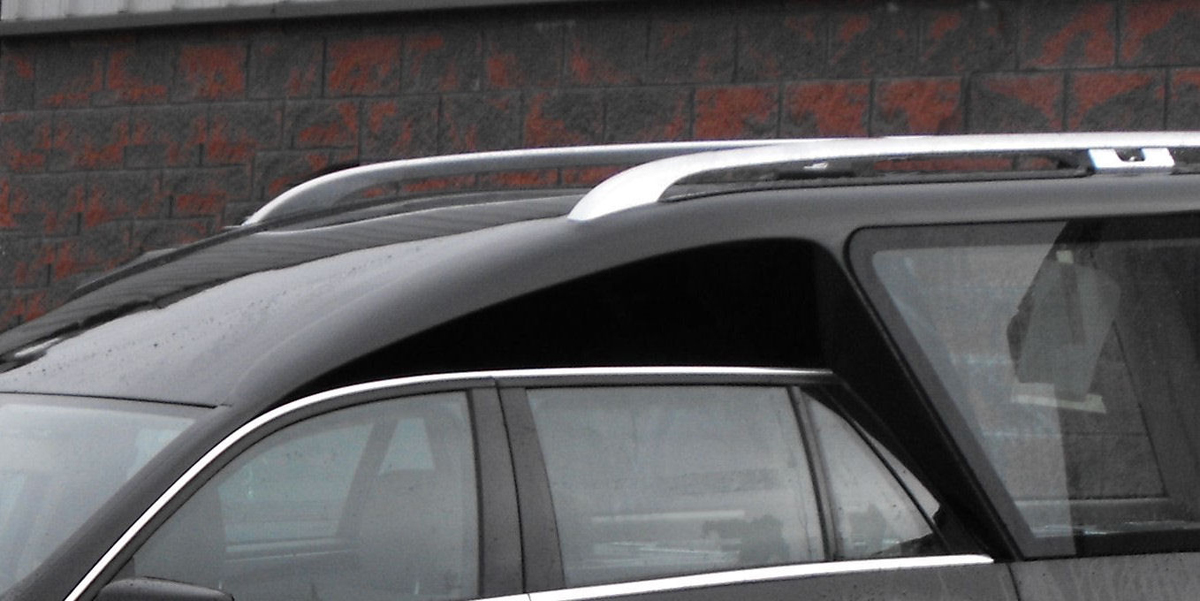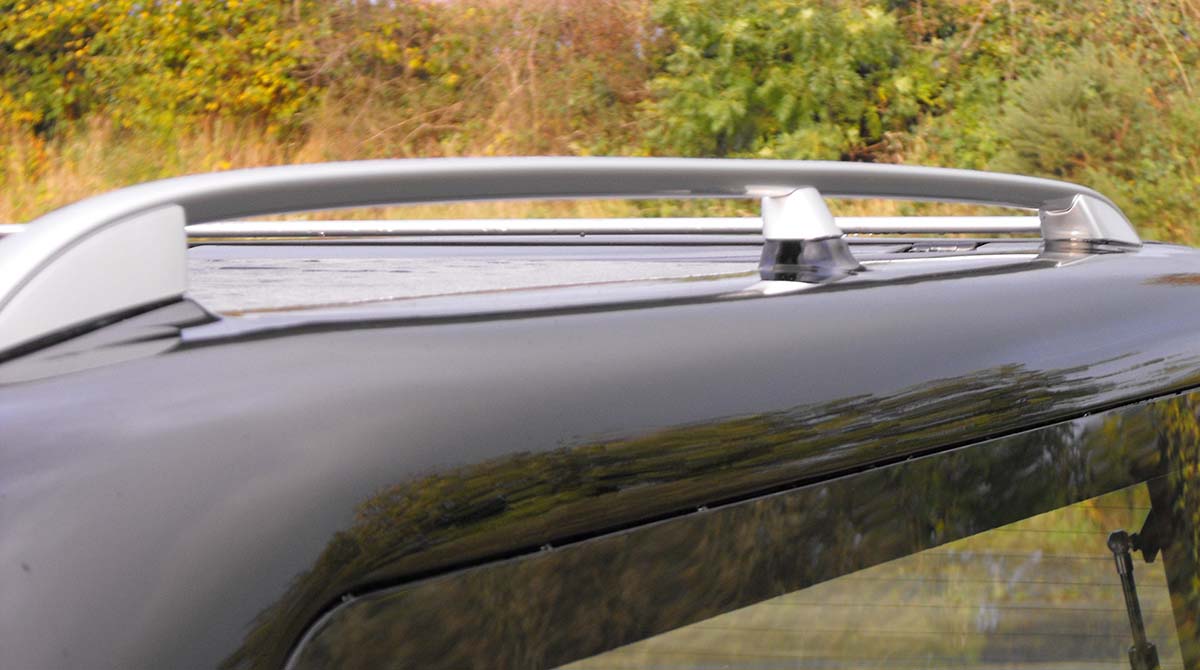 Our hearses come with two options for wreath rails. The Classic style is a straighter rail with matte and chrome effect. The deluxe is a more curved rail, all chrome finish. Both rails are available with or without crossbar, front and rear.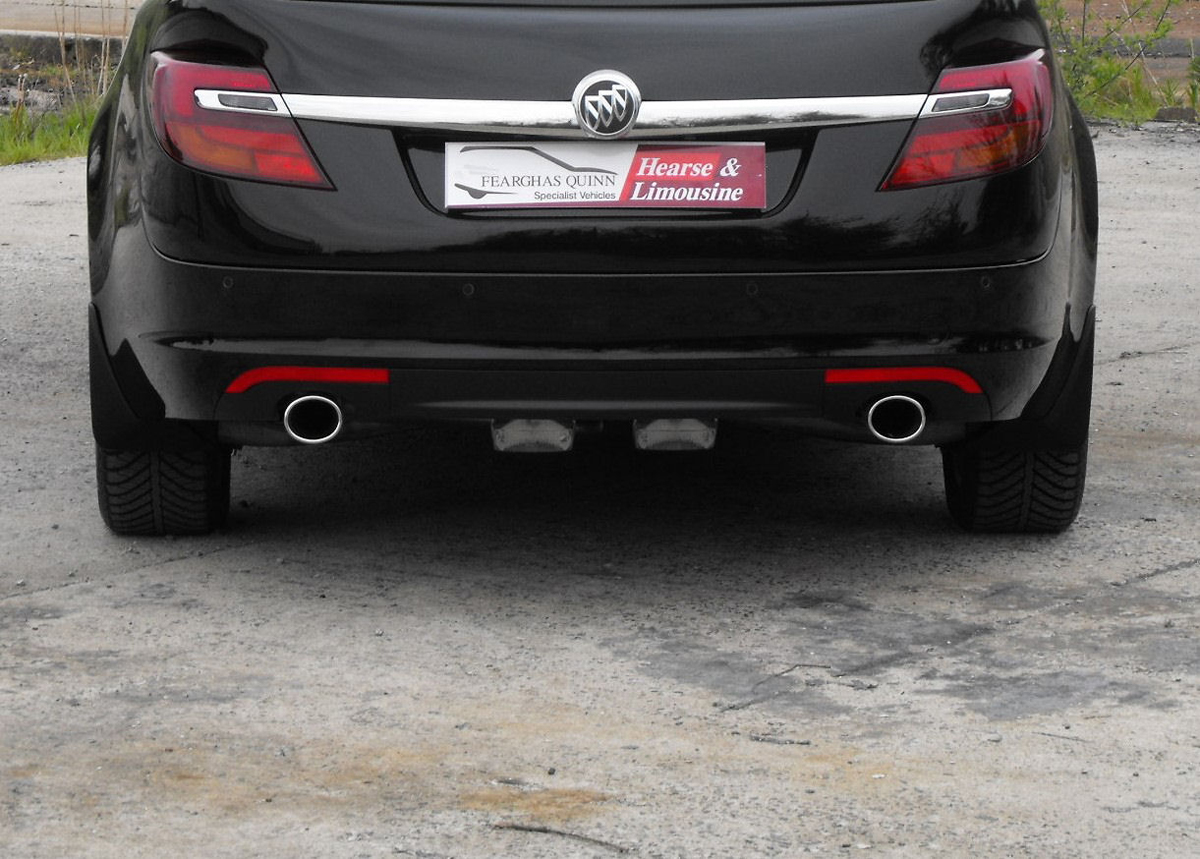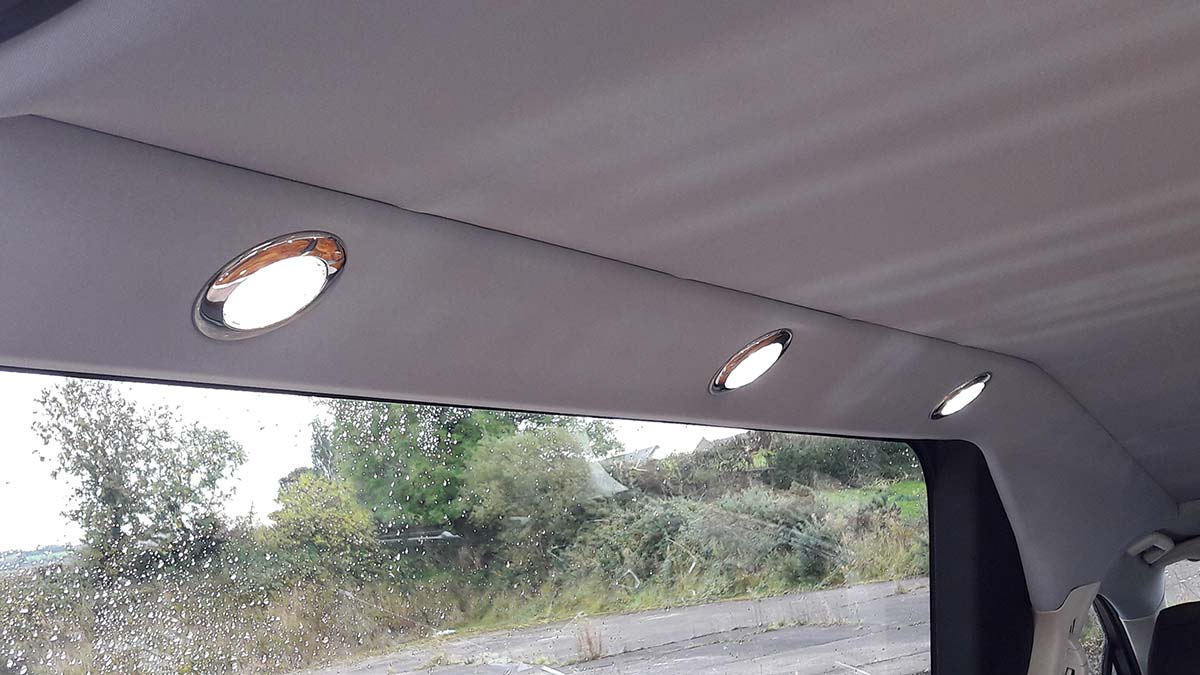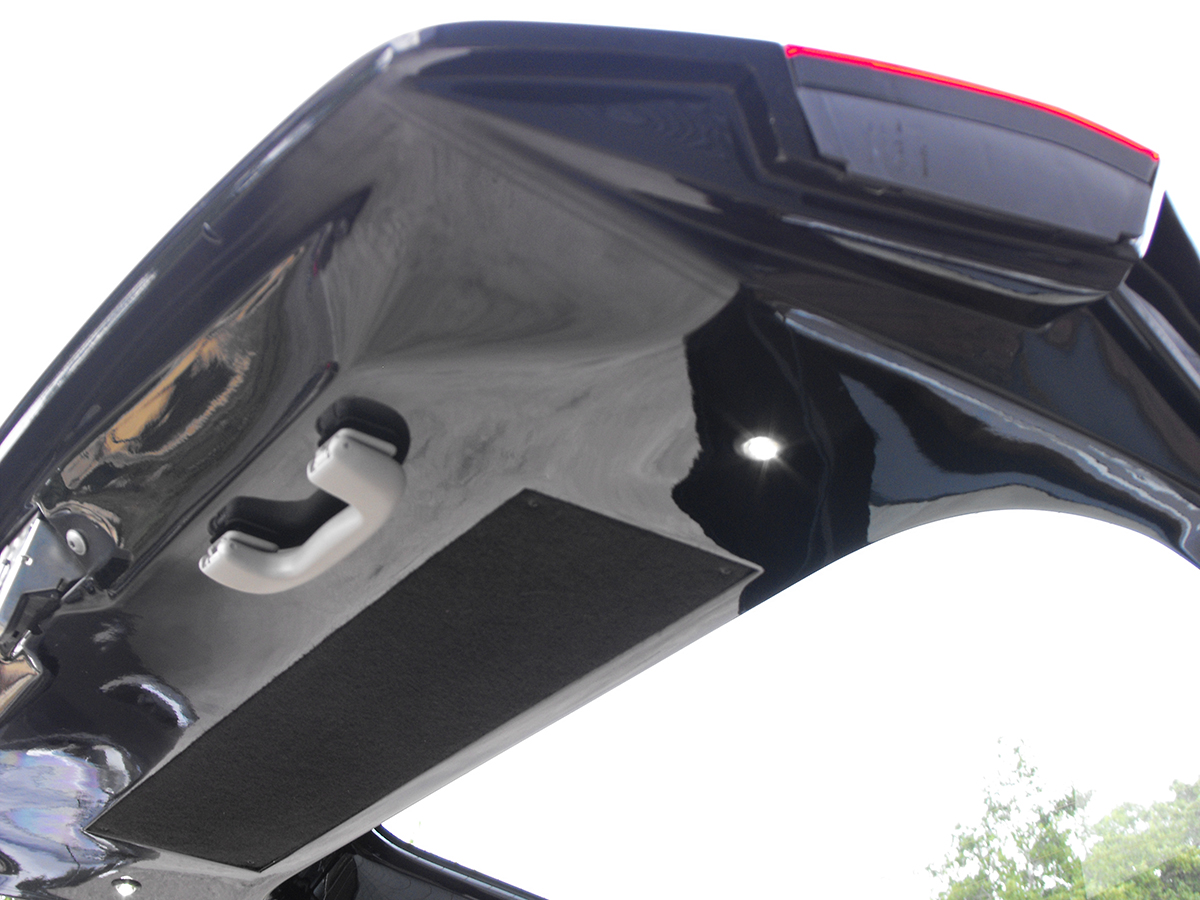 Our funeral vehicles are fitted with six white interior LED lights as standard, and we can customise this to suit your needs. High and low level lights are available on request to provide a unique look to your deck. For night funerals, our Rear walking lights are a superb safety feature you may wish to include in your vehicle to illuminate the ground for mourners. Especially in the dark winter months this could be a valuable asset on icy or wet ground.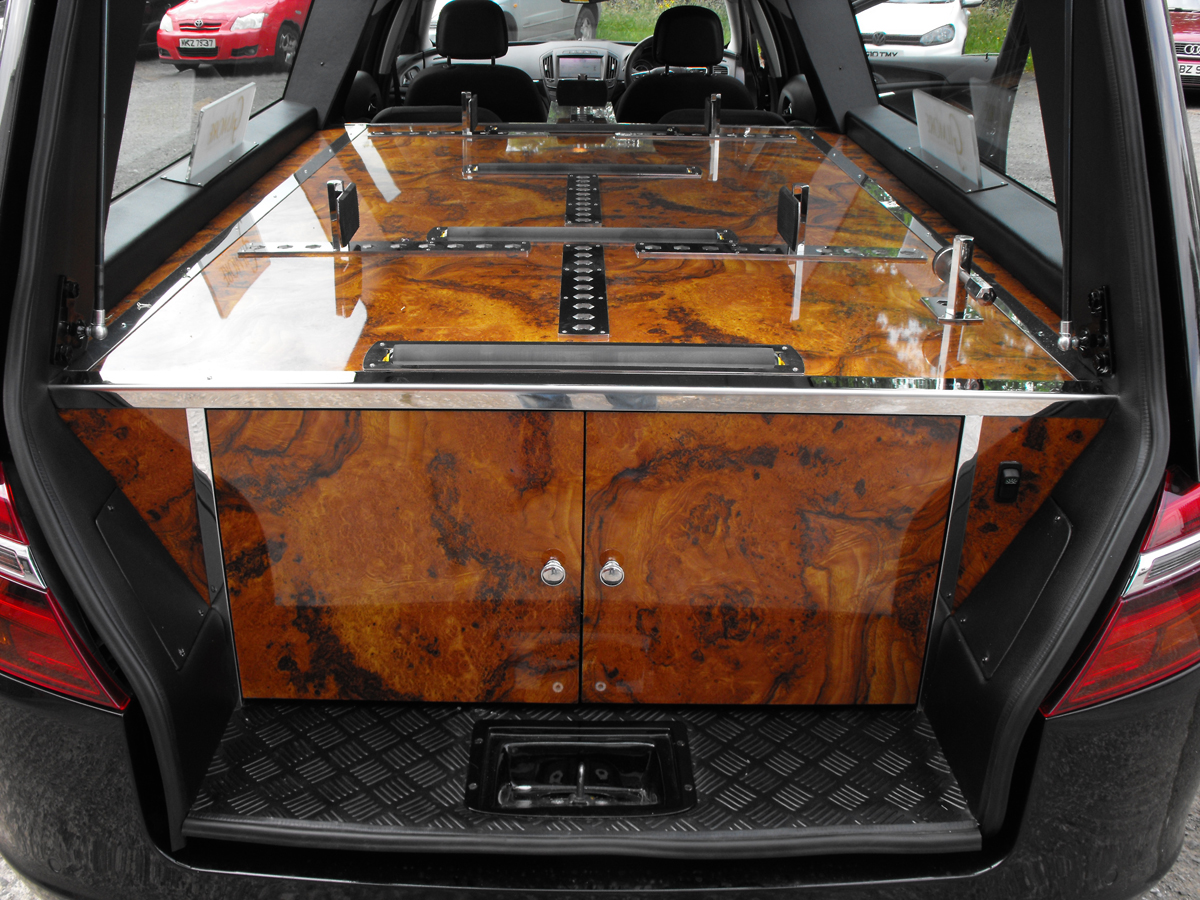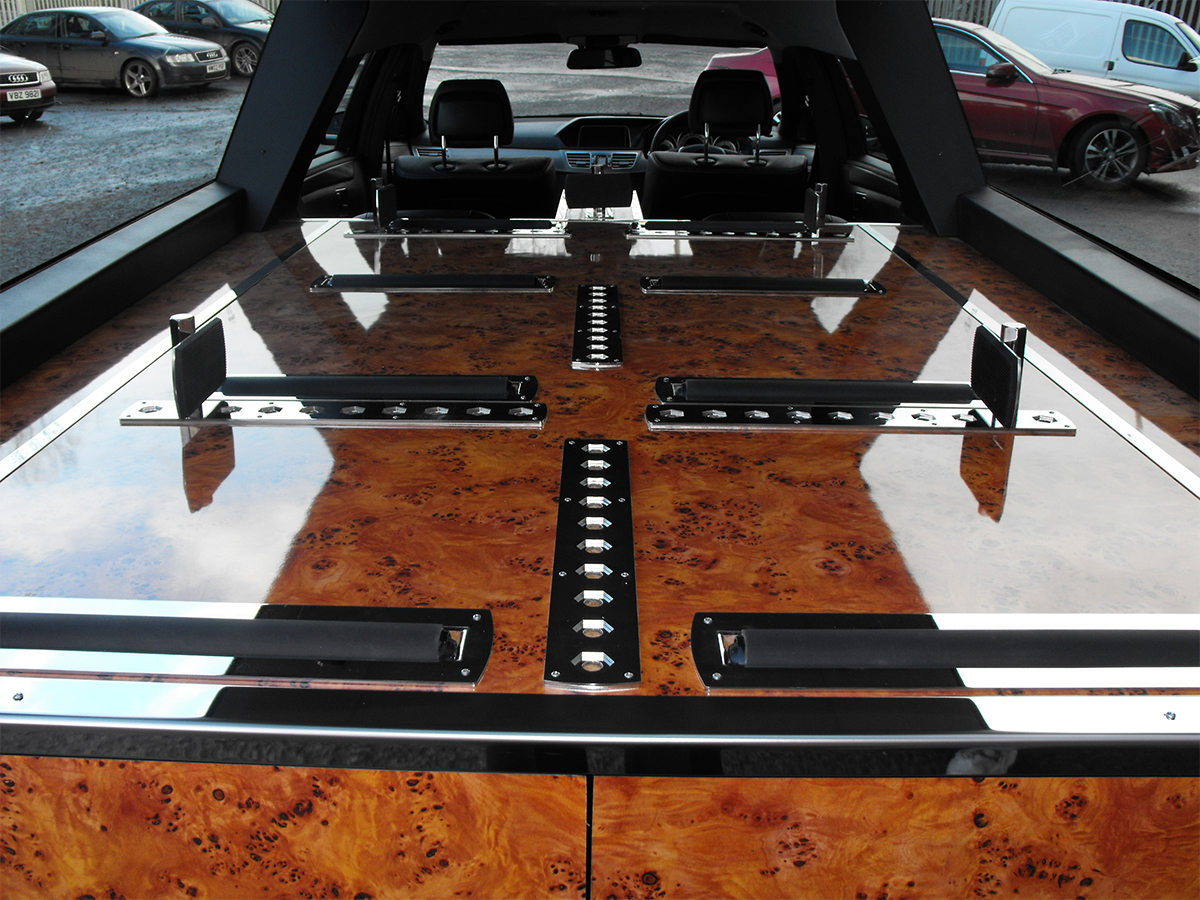 The traditional casket deck fittings are an optional extra which can give your hearse that classic feel. A very popular option throughout the UK, Ireland and North America.
​Our new vehicles are fitted with Prestige Decks as Standard. This slimline option is gaining a lot of popularity in the industry as a more modern take on the traditional design.
Both are available as single or double roller decks.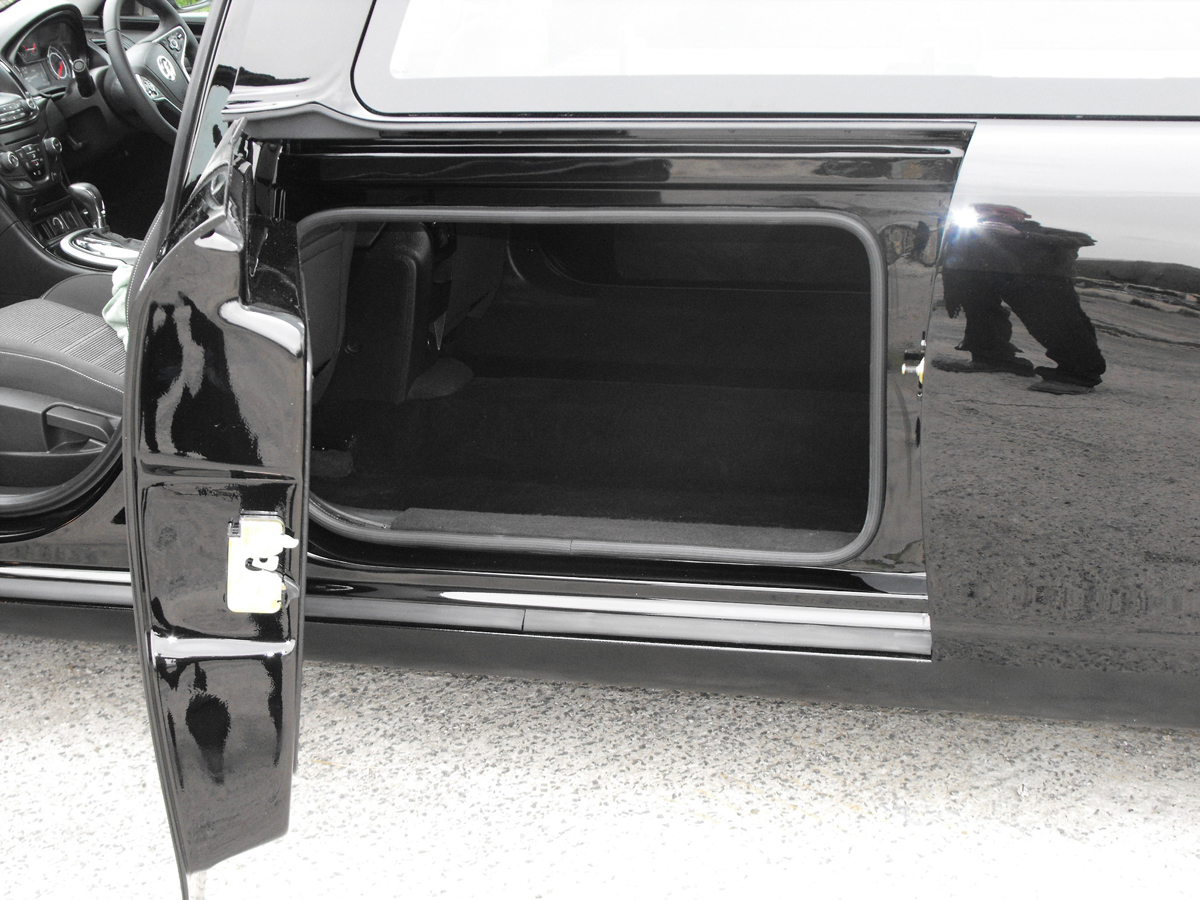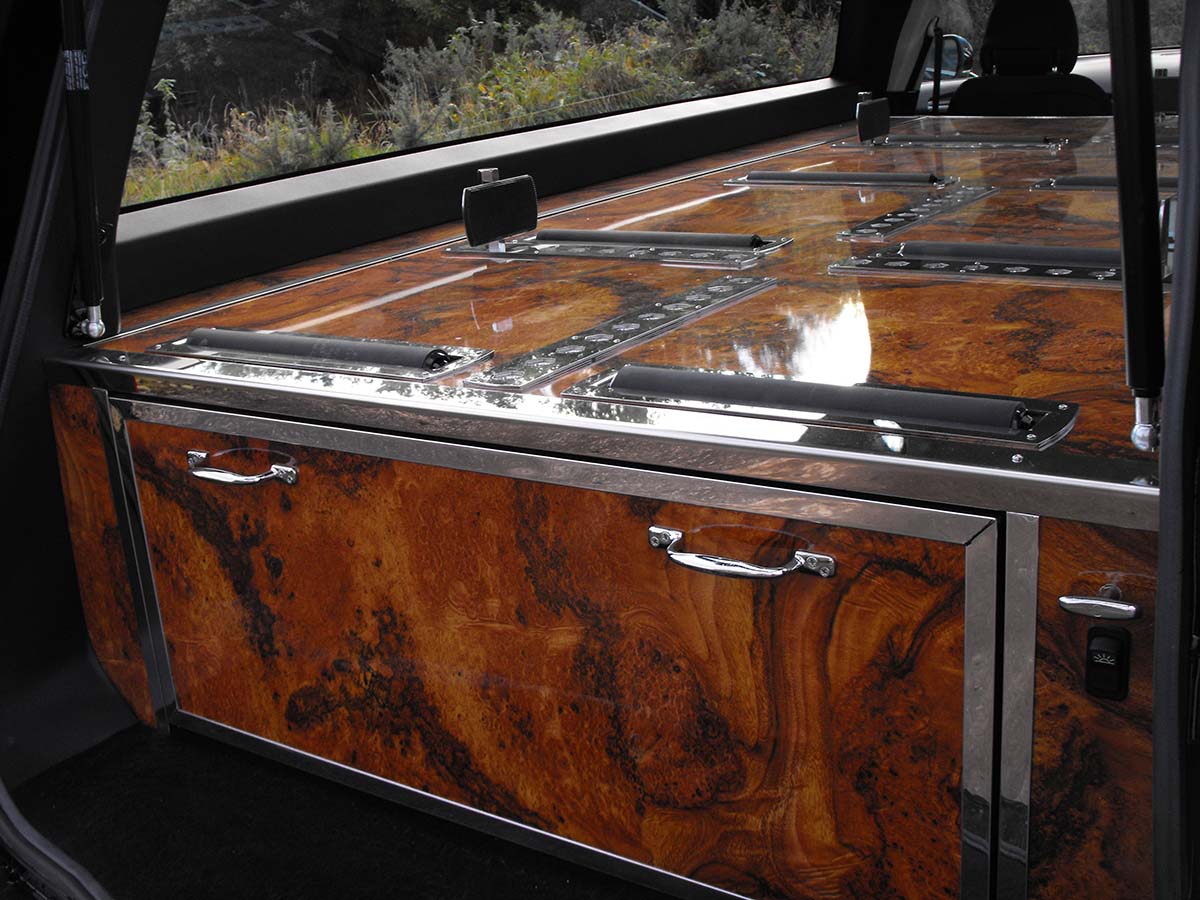 The famous Fearghas Quinn Slide-out drawer has taken the funeral industry by storm since its introduction a few years ago. Using reinforced rollers and slides, this is a uniquely practical option for storing extra wreaths, trestles, tools and accessories.
Available in our 3 Door hearses is the option to have 2 side access doors to make the most of potentially unused space. Easy to open and access, these are a popular option for practical undertakers.
13 Garvaghy road
Portglenone

Co.Antrim

BT44 8EF